Toyota Hybrids: The Next Generation
The lineage of the Toyota Hybrids start with the legendary Toyota Prius in 2001. Being the world's first mass-produced gasoline-electric hybrid car, the Prius was an anomaly in the early 2000s during a time where V6s and Diesels dominated.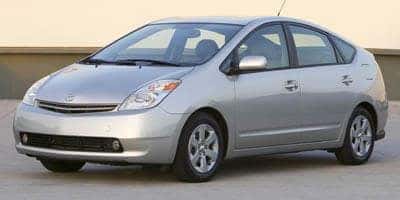 The popularity of the Prius was due to the lack of relevant competition combined with the convenience and practicality that the Prius afforded. The Prius made automakers take notice of the Hybrid market, but by then other manufacturers were already playing catch-up to Toyota's Hybrid technology. The popularity of the Prius championed the way for other Hybrid models winning it Car of the Year Japan award twice along the way, and continuously innovating. Now that Hybrid vehicles and sustainability is front and center Toyota is prepared with most of the Toyota lineup being offered as a Hybrid. With options such as Corolla, Camry, RAV4, Highlander, Venza, Sienna, available in addition to the Prius, you're bound to find a Toyota Hybrid that fits your needs and lifestyle.
In addition to our lineup of traditional Hybrid vehicles we now offer two Plug-In Hybrid models, the RAV4 Prime and Prius Prime, boasting fuel economy better than normal vehicles and the added convenience of being able to plug your car in overnight to charge it's battery. With the RAV4 Prime you're able to drive more than 60KM on electric power alone – that's more than enough for most people's daily commute, reducing the amount of trips to the pump! Our lineup of Plug-In Hybrids are the next step to a greener world and a smaller hit on your wallet!
Check out our inventory of durable, fuel-sipping, hybrids on the website or at the showroom today!